Be a Flamingo in a Flock of Pigeons - Swig 22 oz Steel Thermal Cup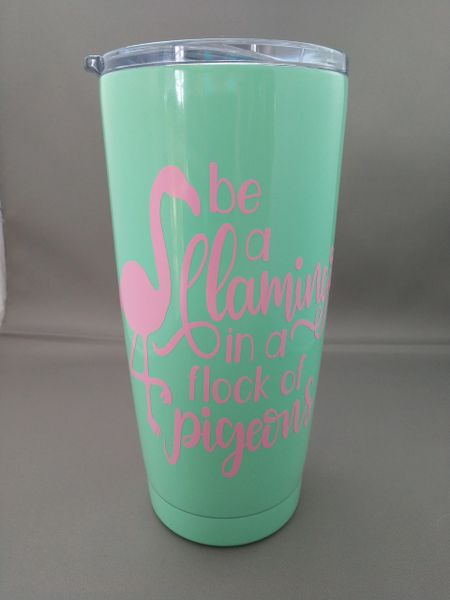 Be a Flamingo in a Flock of Pigeons - Swig 22 oz Steel Thermal Cup
Be a flamingo in a flock of pigeons, words to live by!
This is a decorated brand new Swig stainless steel lined thermal cup.  This fun design is permanent, as long as the cup does not go in the dish washer.  Design can be put on to other color and style cups!
A lid is included and re-usable straw is included.  
Reviews